After the safari and gorilla adventures, we decided to spend a few days in Cape Town since Star Alliance flights in that part of the world either go through Johannesburg or Nairobi and we opted for Jo'burg.  After spending the night at the Johannesburg airport hotel, we caught a flight to Cape Town.  Nice small airport, the luggage showed up and our taxi driver gave us a running commentary on the way to the Westin Cape Town (used Starwood points). He pointed out the hospital where 50 years ago Christian Barnard performed the 1st heart transplant.
We'd booked 2 day-tours ahead of time with I&F County Tours since we didn't really want to rent a car and navigate our way to what we thought we wanted to see.  On Sunday we had an all-day tour along the coast to Maidon's Cove and Chapman's Peak Drive.  We saw the Dimension Data Professional cycling team out riding. We learned they had a training camp in Cape Town when we ran into a Dimension Data guy at the hotel waiting for an elevator.  Geraint Thomas, a Team Sky rider, was riding, too, but we'd seen him the day before at the airport.  His big Team Sky bike bag was a dead giveaway!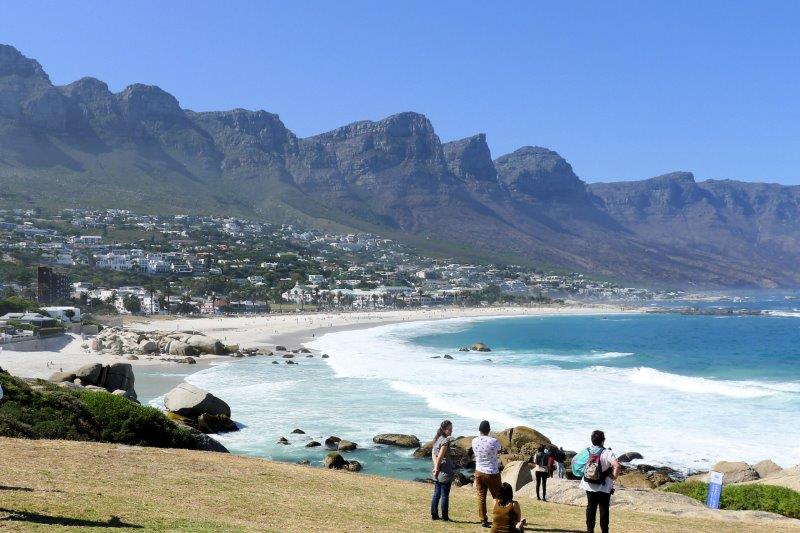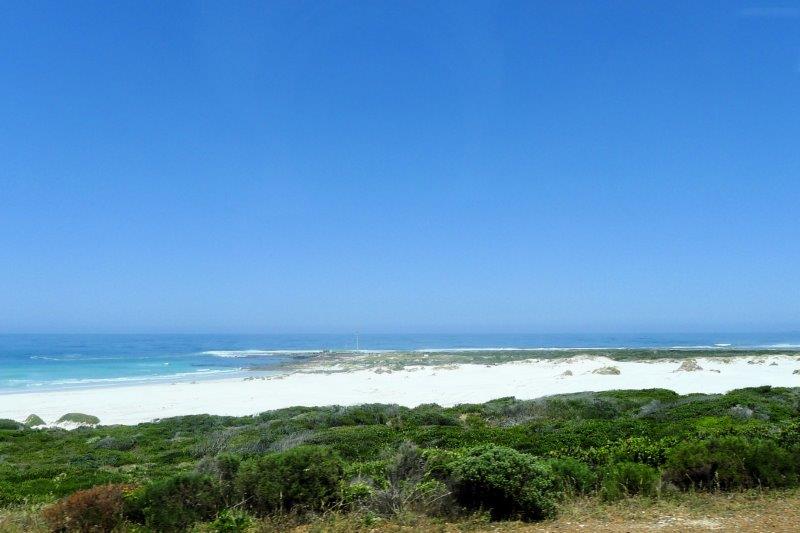 The highlight of the day was a stop at Boulder's Beach to see the African penguin colony.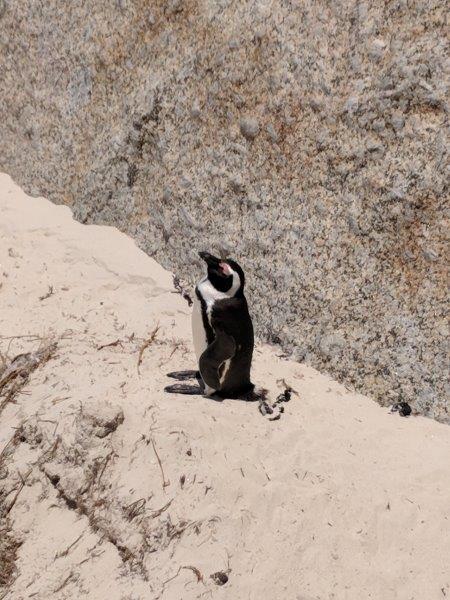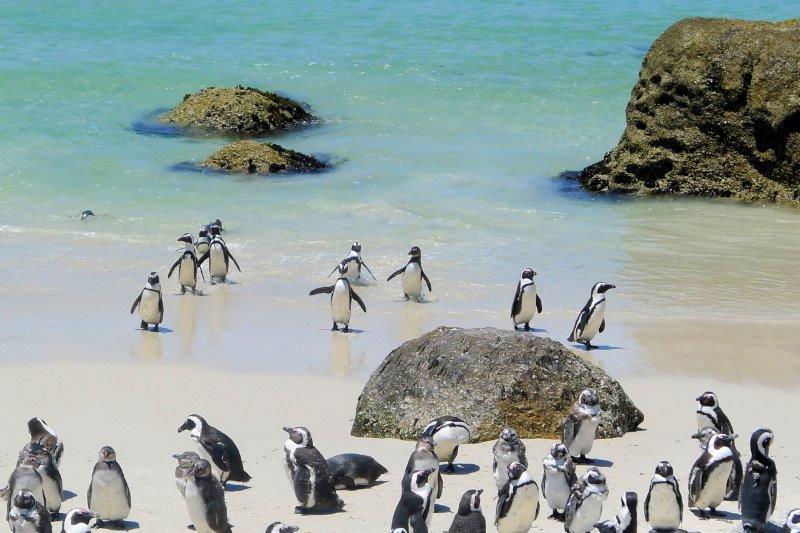 The coastline is spectacular with wide sandy beaches and sharks!  Shark spotters are employed to look for the sharks before they become a problem.
Our second day trip was a city tour along with a visit to Robben Island, where Nelson Mandela spent most of his prison sentence.  Fanny was a great tour guide and showed us Cape of Good Hope Castle and the daily ceremony of the keys.  No cannon shot today because the only person who can shoot off the cannon didn't show up for work!
She took us to the Malay area on Cape Town with brightly colored houses and then to the District 6 Museum in a small church that tells the history of one piece of apartheid. The museum was well done and brings home in a personal way how awful apartheid was. Fanny, who is considered colored, was willing to answer questions about living through apartheid and what it was like for her family.  She had to get a pass to enter the white part of town to visit white friends and police walked up and down in front of the house to make sure she left, for example.
The day was windy but we didn't give it a thought until we got to the departure point for the Robben Island trip and discovered all the boats were cancelled due to weather.  No Robben Island for us!
What else did we do on Cape Town?  Stocked up on all the items we'd run out of – deodorant, toothpaste, contact lens cleaner. We had a fine time shopping and eating at the Victoria & Albert Waterfront.