We're off on our next adventure!  It's actually a pretty mild adventure – a month on Maui to escape cold weather and snow in Colorado although Winter had actually been pretty easy in Fort Collins when we left. This week the temps hit -5F for a few mornings in FC.  It's days like this I really enjoy retirement – no 8 AM classes to get to!
The flight over was very uneventful – left on time, arrived 45 minutes early to not have a gate available until the American flight finally left the gate! We picked up the car, made a Costco stop for groceries, and headed off to Kaanapali. For a Friday evening, the drive was easy with no traffic jams and a gorgeous sunset.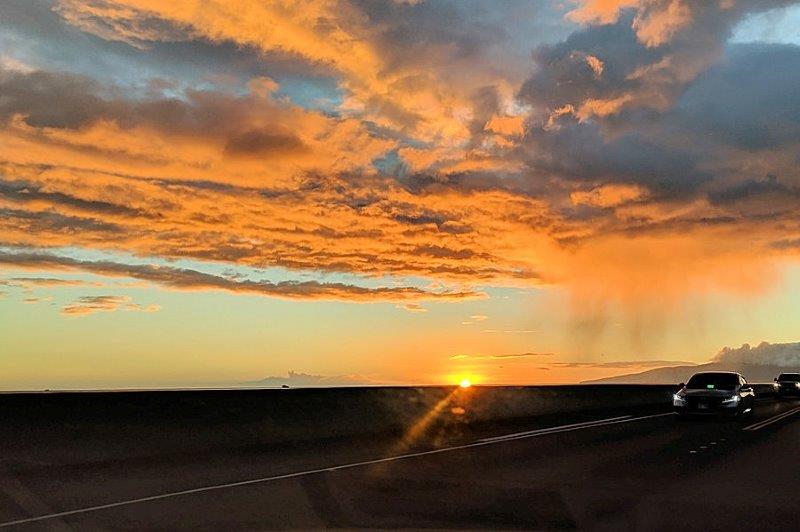 Saturday was rainy off and on, but we picked up the rest of the groceries and returned the car to Avis. We only rent a car for a day and then just use the shuttle or walk for the rest of the trip.
Here's where the icemaker story starts. We thought we'd dropped an ice cube on the floor, resulting in a small puddle as it melted. We dried the floor and headed to bed. When I woke up in the middle of the night and walked to the toilet, I realized we had a bigger problem when my feet got wet!
We called maintenance on Super Bowl Sunday and Richard magically appeared to fix the leaky icemaker.  That fix lasted for 26 hours when the leak reappeared on Monday afternoon, bigger and wetter!  Visit number 2 from maintenance and another fix.
Now it's Tuesday afternoon when water once again made its way under the fridge and across the floor.  Visit number 3 from Maintenance involved Richard from visit number 1 along with his supervisor. Take the entire ice maker apart, install new parts, add a part … OK … it should all work now! 
We walked to the beach to watch sunset just to find MORE water on the floor when we returned to the room, resulting in call number 4 to maintenance!  This time, no fix to the ice maker!  They brought an entirely new fridge to the room!  We hoped try number 4 would be the magic one so we can make ice for our gin and tonics and not find water on the floor!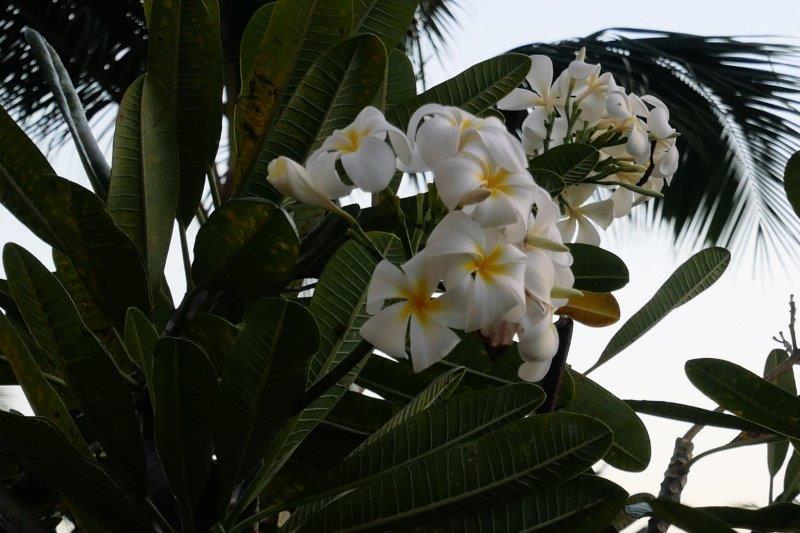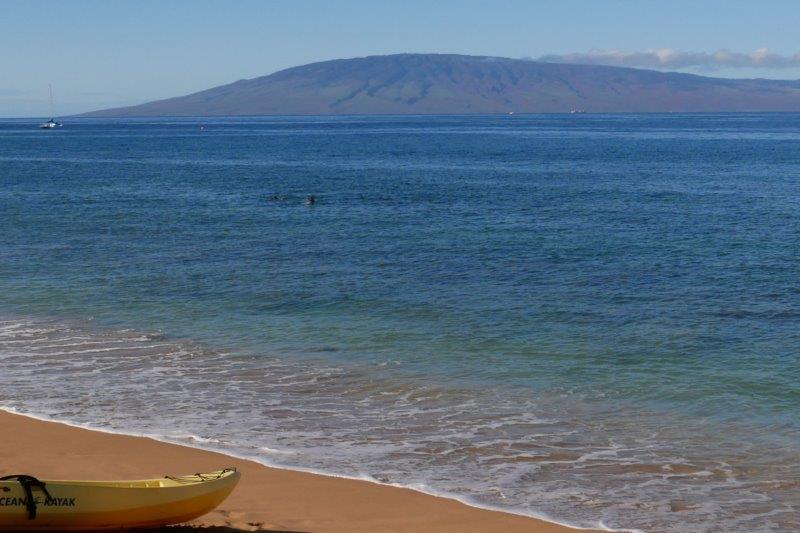 Update to the icemaker… the new fridge works great and we have plenty of ice.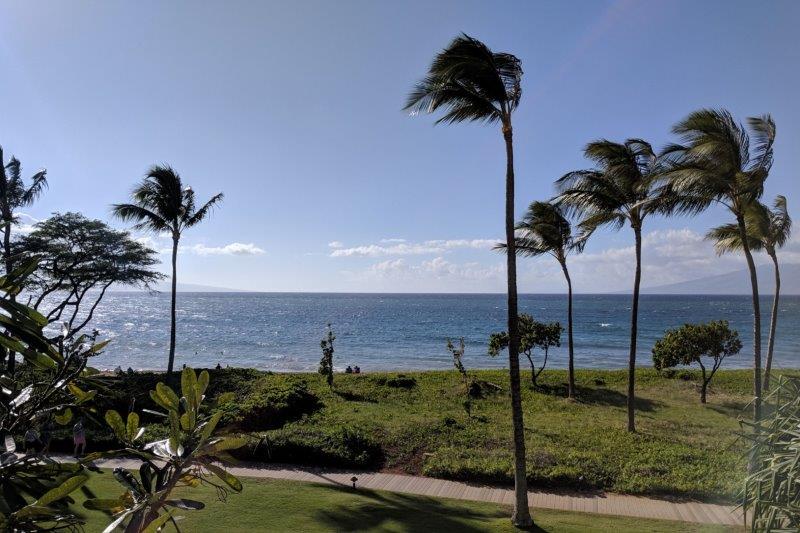 We're starting week 2. Here are a few sunsets we captured last week. Sunsets are a beautiful part of Maui since where we stay faces west looking at Lanai and Molokai islands.